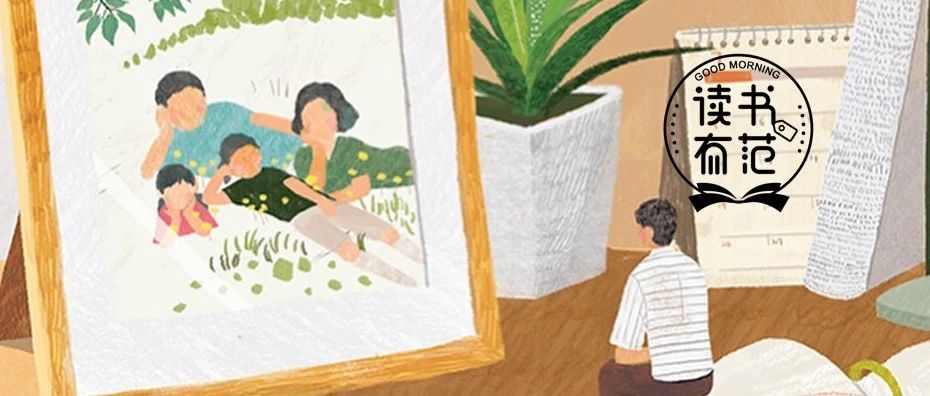 With the exposure of Yang Mi's daughter "sky-high price" kindergarten
Beautiful morning light, accompany you to read.

01

over the past few years, I have seen some parent-child variety shows from time to time. When I turn on the TV, I seem to have turned on a bilingual channel:

the lovely JASPER in "where is Dad going?" has become a sweet pepper in everyone's heart by shouting "can you stop angry now" to Dad.

in the freshman Diary, he spoke proficiently in English all the time, making everyone feel that "after learning English for so many years, it is not as good as a child."

not only the "second generation" of Hong Kong and Baodao speak good English, but also mainland children are not willing to lag behind.

Huang Duoduo, Huang Lei's daughter, spoke English fluently like Putonghua in "where is Dad going 2" and was able to explain her design ideas in English.

after that, Huang duo for the role of "Little Girl" in the French animated film "the Little Prince", incarnated as a little tour guide visiting the Imperial Palace with film director Mark Osborne, proficient in English to tell history, and had no stage fright in the face of a big director.

while Li Xiang sent her daughter to an international school with excellent teachers, 8-year-old Wang Shiling was able to explain her problem-solving ideas in standard English in online classes.

although Yang Mi's daughter, Xiao Nuomi, is only 3 years old, she studies in one of the top kindergartens in Hong Kong. She speaks English when she opens her mouth, and there are some words that Yang Mi says she can no longer understand.

so much so that Yang Mi joked in an early media interview that she could only stay with her daughter until she was 5 years old, because her English level might not catch up with Xiao Nuomi after the age of 5.

02

the English proficiency of the "second generation" is enough to kill a large number of adults, making mothers envy.

but in fact, the reason why star children speak English well is not how outstanding their language talent is, but simply because they seize the prime time of English enlightenment learning. and there are diversified, attractive ways of learning, good teachers to assist.

people like JASPER, Duoduo, Wang Shiling and Xiao Nuomi all began their English enlightenment at the age of 2 to 8.

educators have found that babies and children can be regarded as "language geniuses". At the age of 2 to 8, the language center of children is very sensitive, which is very suitable for enlightening language teaching.

that's why we can easily master Chinese, one of the most difficult languages from an early age, but we can't learn English well for a long time when we grow up.

therefore, children's English enlightenment education must be carried out as soon as possible!

but even if you know to start enlightenment as soon as possible, it is difficult for parents of ordinary families to meet "diversified and attractive ways of learning" and "good teacher conditions".

Let's talk about the way of learning first.

for example, Huang Lei has created a wealth of English learning forms for his daughter Duoduo. When Duoduo began to learn English, he chose suitable animation and picture books for her and encouraged her to write English poems.

Duoduo and his buddies perform English plays, and Huang Lei also guides them.

when she was 8 years old, Huang Lei accompanied her to translate and publish Tolkien's classic picture book, "Letters from Father Christmas."

and the hot search that Xiao Nuomi once went on with his father was that the two sang English songs at the school ceremony.

the English learning of "Star II" is not rigidly confined to the classroom, and star parents have the time and ability to create various and interesting forms of English learning for them. But it is difficult for parents of ordinary families to accompany their children to create a variety of English learning as they do.

while the children are handed over to the school, the classroom environment is relatively simple, so it is difficult to stimulate interest in learning.

A best friend of my second child once complained to me:

her family Dabao is in the first grade this year, and there are already English classes in school. But children feel boring and can't sit still in the process of learning, as if their buttocks have been sharpened, let alone go home to review.

she also signed up for English cram classes for her children, but the children were not interested and never took the initiative to learn. They were either unwilling to open their mouths, or they jumped out one by one.

on the other hand, the English of the 3-year-old son is mainly taught by her best friend at home. She is so busy with her work that she can only spare half an hour to read English picture books to her children every day. But for this form of repetition, the child's attention is easily distracted, and if there is something new around him, he can't stop playing. In this case, even if he is forced to continue his study, he will not be able to learn anything.

It is uniquely beneficial for you to fulfill your fashion needs for royal blue homecoming dresses through our online store. Our huge collections of are better than the rest.

besides, teachers.

many stars send their children to international schools in order to give their children a better education.

for example, the tuition fee of the Victoria International Kindergarten in Hong Kong, which Xiao Nuomi attends, costs about 200000 a year, with an average of 13 people competing for a degree. Parents and children must also pass the school interview before they can enroll. The Dewey British International School in Beijing, where Wang Shiling attended, is also a famous international school.

the carefully selected teachers in international schools make the English learning of the "second generation" easier and more efficient.

but for ordinary families, there are different levels of English teachers. Some teachers speak "dumb English" and "Chinglish" themselves. How can they expect their children to learn standard English?

03

however, there are stars who choose inexpensive but effective English learning programs, such as Anji and Xiaoyuer's mother Hu Ke.

I have always liked Hu Ke's educational philosophy: do not blindly pursue the most expensive, but choose the most suitable for children.

she once mentioned the criteria for screening English learning products for Angie and Xiaoyuer in wife's Romantic Journey:

two boys are naughty and it is difficult to concentrate on their studies, but forced indoctrination is counterproductive. To find ways they are interested and mobilize to learnInterest.

the professionalism of teaching must be guaranteed. Teachers should have pure pronunciation, authentic words, and many years of teaching experience.

both husband and wife are stars, the itinerary is busy, the time is fragmented, the online courses are easy to supervise, and they can study repeatedly to test the learning effect.

under such a standard, Hu Ke carefully selected and carefully compared the English products, and the result of her comparison was recommended in the program, that is, Gualong Enlightenment (original Guagalong English).

Guagualong English course is not like reading an international school or hiring an English foreign teacher, it is a sky-high price that ordinary people cannot afford, but it can fully meet Hu Ke's needs for English teaching.

she mentioned that Angie and Xiaoyuer both like to listen to children's songs in app and sometimes sing along. There is also a professional North American foreign teacher animation teaching, two children are fascinated, do not need to remind will take the initiative to class.

and Guaguarong English teachers are all from well-known colleges and universities at home and abroad. Every foreign teacher holds a TEFL certificate, has a teaching seniority of more than 8 years, and speaks authentic American English.

and Guagalong enlightenment includes English, Chinese, thinking and other disciplines. Even after watching the demonstration, Zhang Xianyi said that he would download one for his nearly two-year-old child.

with the interest of little Angie, English is now very good!

Hu posted his English composition on Weibo, and netizens in the comment area lamented: fluent language, accurate words, more advanced than even one of my college students.

not only that, but now Angie can teach her younger brother Xiaoyuer to learn English.

in fact, children's English learning does not need a sky-high price, as long as parents know how to seize the prime time of their children's English enlightenment learning at the age of 2 to 8, and then choose good teachers and use a variety of learning methods to attract their children. every child can have the fluent English expression of "Star II".

Guaglong's English interactive class can fully meet these three needs, thus winning the favor of star parents like Hu Ke, as well as children.

1

courses are interesting and diversified

forms are rich and attractive

Guaguarong English course includes scene video, letter animation, picture book reading, STEAM hands-on practice, 3D children's song animation and so on. The course is rich in content, beautiful and lovely in animation, and children can be deeply integrated into it. It not only greatly enhances the children's interest in learning, but also realizes the immersion English teaching. Make children willing to speak English and express their ideas boldly.

Children are easily distracted, so many online courses need to be supervised by parents. But Guagarong English deeply attracts children's attention through rich forms of course content, from hands-on brain to interactive competition. it also eliminates the trouble of parents accompanying in class.

2




Guagualong English has also been certified by UNESCO and has conducted in-depth cooperation with UNESCO in curriculum research and teacher training.

in this way, the child can not only learn authentic North American English, but also help him adapt to the curriculum in primary school.

3

A complete learning closed loop

helps children find the most efficient learning method

Guaguarong also has a very complete weekly learning closed loop:

3-day major course + 1-day recitation + 1-day expansion class in a week, and an one-day match on weekends.

among them, major courses learn new knowledge points, recitation lessons consolidate knowledge, expansion classes learn by analogy, and practice more than spelling classes.

this complete learning closed loop can not only help children consolidate every English knowledge point, but also help children develop good study habits. This habit of regular review will not only contribute to the continuous accumulation of subject knowledge, but also lay a solid knowledge foundation for children in the process of childhood.

4

is not only the improvement of language ability

, but also the comprehensive quality training

Guagualong English course covers the four core fields of "health, science, art, society". Set different theme scenes to cultivate children's comprehensive abilities such as hands-on practice, teamwork, thinking, discrimination, breakthrough and innovation.

the curriculum is divided into three levels, with a spiral of content difficulty, and topics and knowledge points enable children to gradually unlock themselves, nature and society from the three stages of knowing themselves, nature and society. help children spiral from the three dimensions of English language ability, cognitive growth and social development.

having said so much, how do parents who choose Guagarong English really feel?